Book: From Dust (A Standalone Novel)
Author: Freya Barker
Genre: Dark / Suspense Romance]
Cover Design: RE&D, Margreet Asselbergs
Hosted By: Francessca's Romance Reviews

Synopsis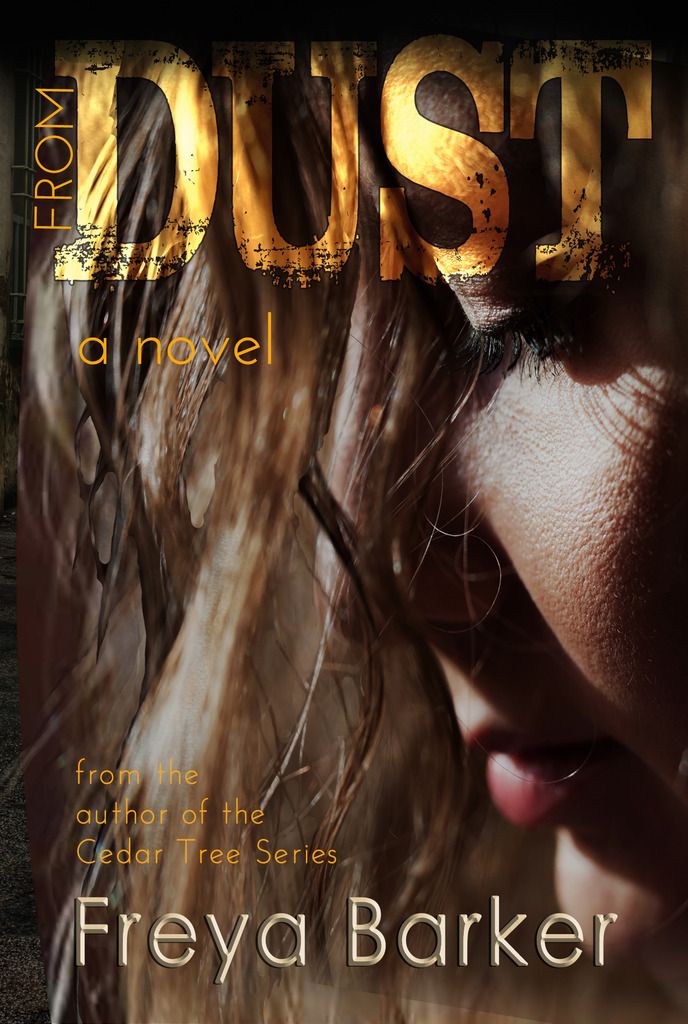 Pain punished her.

The bottle numbed her.

Guilt kept her trapped.

In the dark alley of a pub, the words "Please don't" take hold of her heart and break the silence she seeks. Thinking herself beyond redemption, she tentatively grabs on to the slim thread of hope that unfolds inside of her.

Holding her secrets close, she can't resist the comforting draw coming from The Skipper. The unconditional friendships it offers, the protective roof it provides, and the spark that its owner ignites in her—melting the frost off her heart, and slowly stripping away her resistance.

His life flows from one crisis to the next. Under the pressure of competition crowding him out of his family's pub and the need to protect his children from the ruins of a bad marriage, he barely breathes. That is until a mane of strawberry-blonde hair and a set of big, pale blue eyes, shake him up.

He never expected the shadow of a woman he finds on the floor of his washroom to bring him the air―the balance and the light he's been missing.

Add To Goodreads




Excerpt

"Jesus, Gunnar. Close the door will you? You're gonna have Syd here quit on her first day!" Viv yells as she slams the stall door closed. Some mumbling and shuffling of feet follows and I'm glad to hear the washroom door slam shut as well. Syd? That little thing's name is Syd? What kind of fucking name is that for a girl? My stream downgraded to a trickle, I shake off and tuck my business away, zipping up as I push open the door to get my hands washed. The washroom is empty. Seems Viv has taken her new charge out of here and is probably somewhere trying to calm the little bird down. Christ, she looked like she was terrified. Feel kinda bad about that but holy shit; my bladder was bursting and I find some weird chick on the floor of the men's room. I splash some water on my face in an attempt to rinse away some of the travel fatigue etched on my face. I'm getting fucking old at forty-four.


Purchase Link
Amazon UK
Amazon USA
Kobo
Scribd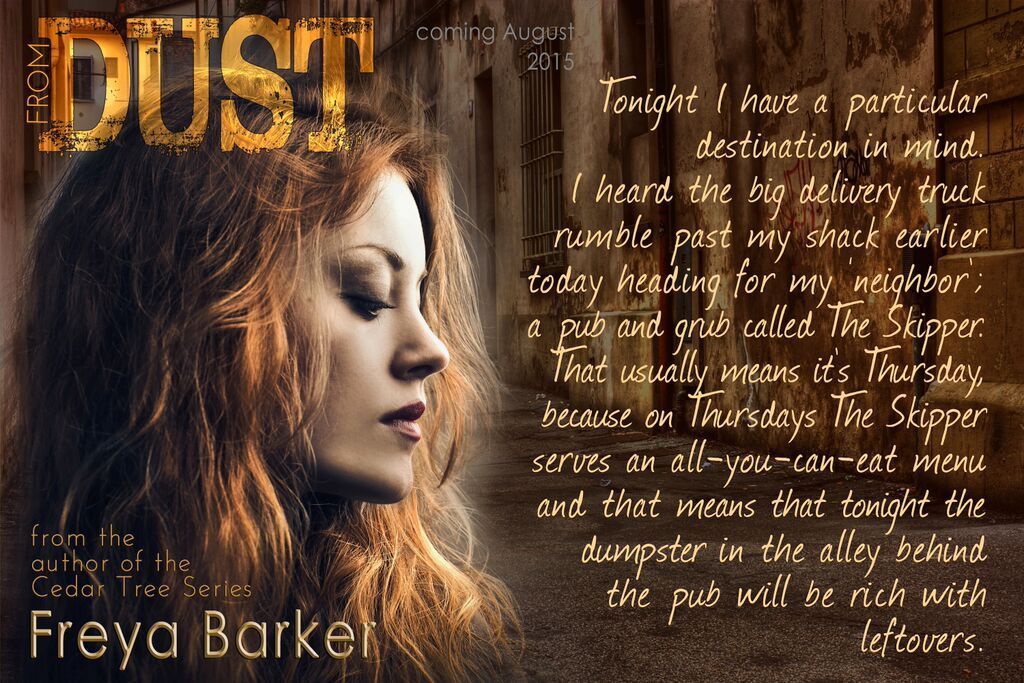 About the Author


Freya Barker craved reading about 'real' people, those who are perhaps less than perfect, but just as deserving of romance, hot monkey sex and some thrills and chills in their lives – So she decided to write about them. Always creative, from an early age on she danced and sang, doodled, created, cooked, baked, quilted and crafted. Her latest creative outlets were influenced by an ever-present love for reading. First through blogging, then cover art and design, and finally writing. Born and raised in the Netherlands, she packed her two toddlers, and eight suitcases filled with toys to move to Canada. No stranger to new beginnings, she thrives on them. With the kids grown and out in the world, Freya is at the 'prime' of her life. The body might be a bit ramshackle, but the spirit is high and as adventurous as ever. Something you may see reflected here and there in some of her heroines.... none of who will likely be wilting flowers.

Stalker Links

Facebook
Twitter
TSU
Google+
TSU
Amazon Author Page
Goodreads
Newsletter

Other Books by this Author




All Cedar Tree novels available with KINDLE UNLIMITED!

"CLEAN LINES" (Cedar Tree #4)
Universal Purchase Links

"AGAINST ME" (Cedar Tree #3)
Universal Purchase Links

"HUNDRED TO ONE" (Cedar Tree #2)
Universal Purchase Links

"SLIM TO NONE" (Cedar Tree #1)
Universal Purchase Links


Give-Away
a Rafflecopter giveaway
From Dust
by
Freya Barker
My rating:
5 of 5 stars
I really did love this book from the author Freya Barker. I have read one other book by her and felt the same way, she has a lovely style of writing that is so fully explained and laid out, you can't help but feel you are part of the cast.
Syd is on the streets. She's not a child, she's a woman. How she got there will enfold as you read on. Its a tragic story that brought tears to my eyes and a lump to my throat whilst reading.
Syd sleeps in a dark shed on her own, just her and her rucksack and her memories for company.
She's very thin and lacks nourishment.
One time outside a public house she is looking for food.
I don't want to give any spoilers away, but one of the Managers inside has noticed Syd before and doesn't look like other homeless people. When she gets to speak to Syd she can see she is an intelligent woman too. Although, she doesn't say much and is quite guarded. Its been ages since she has had any kindness shown to her.
The lady invites her in for a 'decent' meal. Offers her a chat and a warm place to sit for a while.
I will move on from that and say that she is offered a job there. She later meets the owner named Gunner.
I have to say here and now, I loved Gunner.
When Gunner comes upon her in his establishment he sees a thin woman, pretty, and attractive but surprised at her thinness. He names her 'bird'
There is definitely an attraction between these two. I see how Syd can bring out the protectiveness from Gunner and his emotional side. Especially when it comes to his two children.
He has an ex wife too, you will meet her.
There is so much I can tell you about this story but I don't want to go any further due to giving too much away.
I would like to say this though, we can't escape our pasts, they will come back to find you......eventually.
We can't escape our emotions or tragedies, but we can 'deal' with them so they don't consume or lives.
This is one awesome read that I am so glad I chose to read.
* I would like to thank the author who offered this as part of a tour of this book, because I surely may have missed it*
View all my reviews